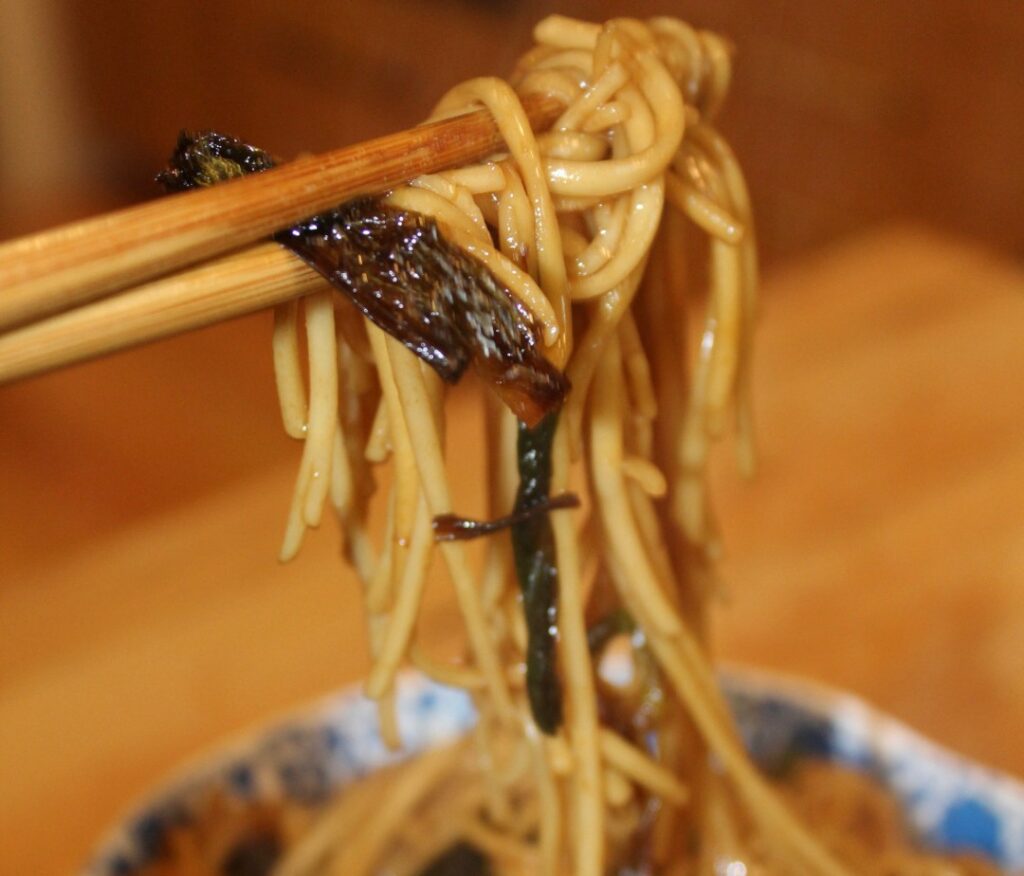 Posted on Chef's TikTok and Reels on 3/8/22
Serves 1-2
1 bunch Scallions
1 package Udon Noodles
2 Tbsp Soy Sauce
1 Tbsp Dark Soy Sauce
1 Tbsp Chinkiang Vinegar (can substitute balsamic vinegar with pinch Chinese five-spice powder)
1 tsp Honey
Grapeseed Oil, for cooking
Kosher salt and fresh ground pepper to taste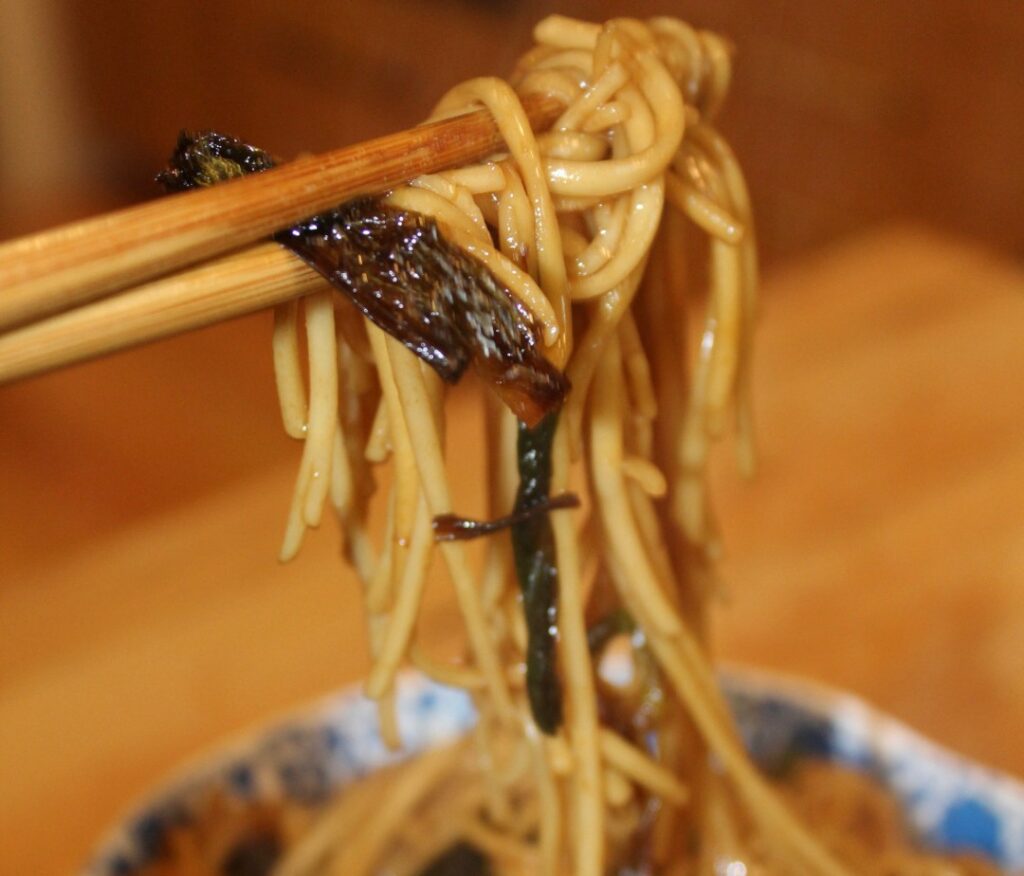 Chop scallions into 1 inch pieces. Using the side of your knife, whack the white ends of the scallions to that they are flat.
Coat a cold wok with grapeseed oil, add the scallions, and cook on a low heat for 20 minutes.
Meanwhile, prepare the udon noodles according to the package instructions.
Mix your sauce: whisk together the soy sauce, dark soy sauce, Chinkiang vinegar and honey.
Once your scallions are charred and brown, add the stir fry sauce to the wok and mix.
Add the cooked noodles to the wok and toss to mix thoroughly. Be sure to get the scallions of the side of the wok!
Taste for seasoning, then plate into 1-2 bowls. Serve and enjoy!