Garlic, Ginger, Carrot and Chicken Fried Rice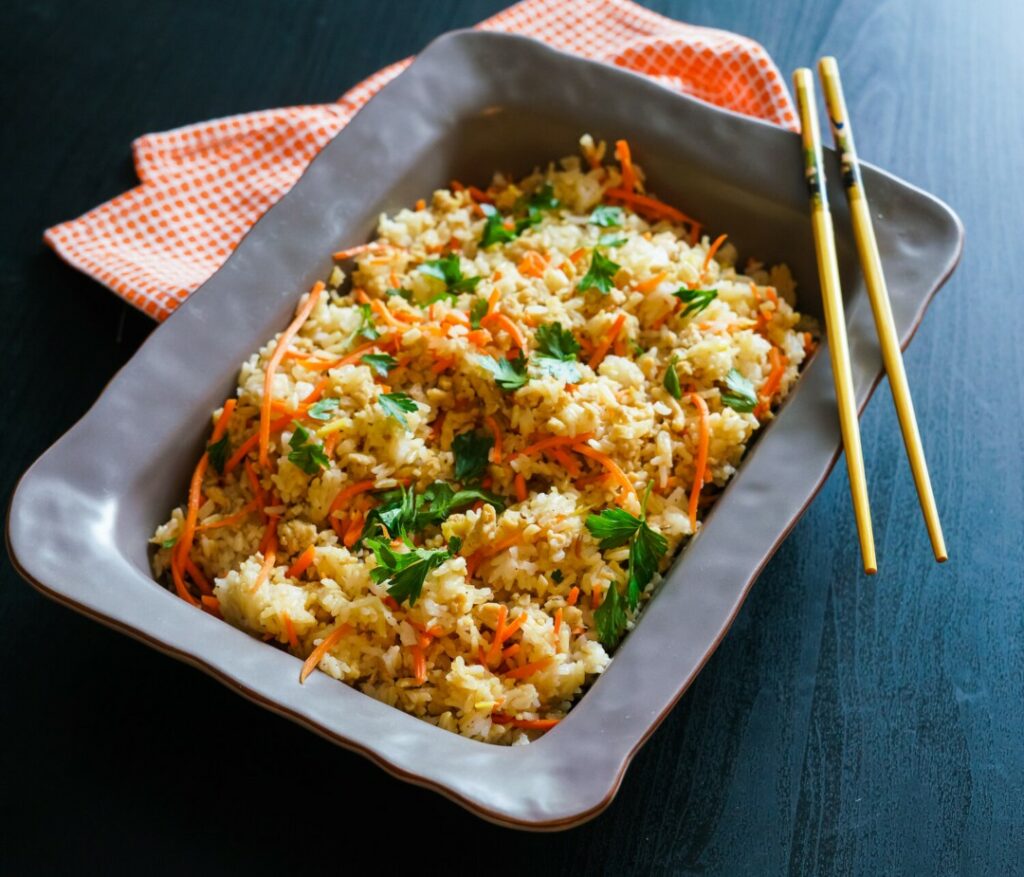 Serves 4
Eat Well With Ming: Just 1 cup of carrots
provides more than 100% of your daily needs of Vitamin A, an important vitamin for vision
and your immune system.
Allergy Free Note: shellfish free, fish free,
peanut free, tree nut free, gluten free and egg
free (note can be soy free if you omit the tamari)
1 recipe house rice, cooked and set aside
1 teaspoon extra virgin olive oil
1 tablespoon minced garlic
1 tablespoon minced ginger
1 pound dark ground chicken
1 bunch scallions, thinly sliced
1 ½ cups shredded carrots
1 tablespoon tamari
1 tablespoon flat leaf parsley, roughly chopped for garnish
Kosher salt and freshly ground black pepper to taste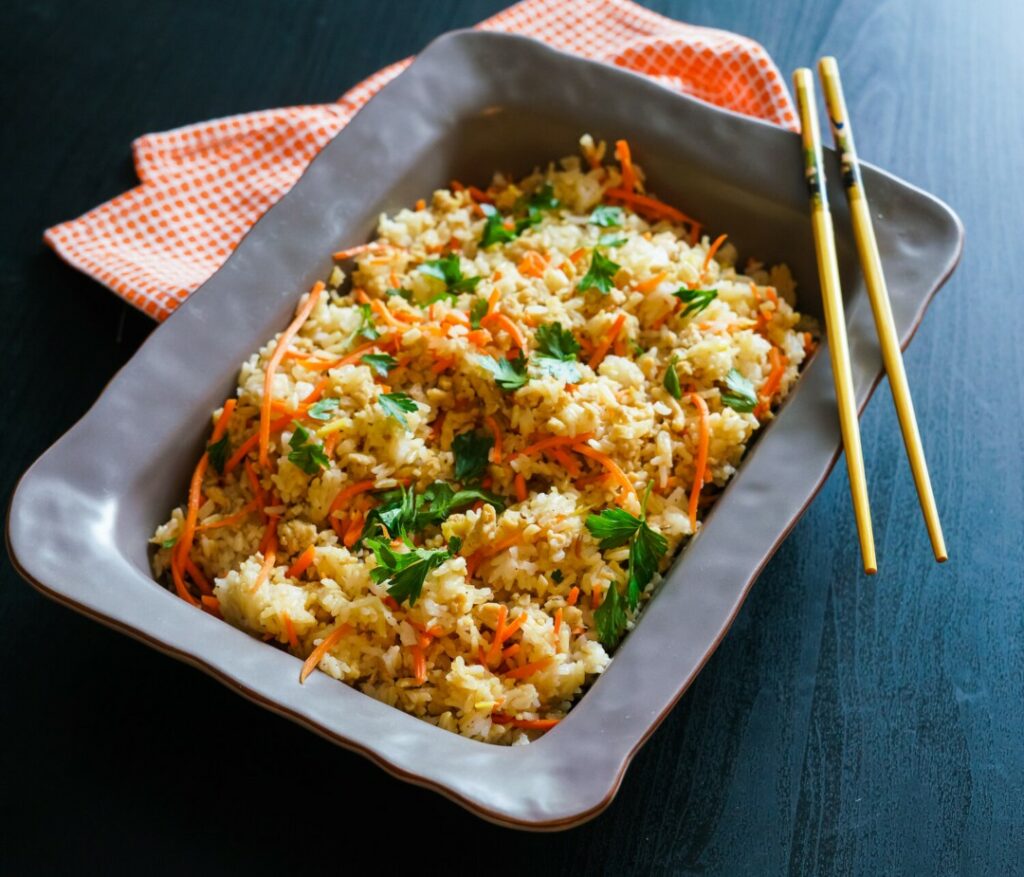 In a wok, heat the oil and add the garlic and ginger. Sauté for 1 minute to take the rawness out.
Add the chicken to the wok and cook, season with salt and pepper to taste. Break up the chicken as it starts to cook so you get crumbles. When it's almost cooked through, add the scallions and carrots. Finish cooking until chicken is thoroughly cooked through.
Finally, spoon in the rice and tamari. Season to taste adding salt and pepper as needed. Mix well to make sure everything is incorporated. Heat through and taste for seasoning. Adjust if necessary.
Plate onto a big serving platter and serve into individual bowls. Garnish with parsley and enjoy.