Watermelon, Feta and Power 4 Salad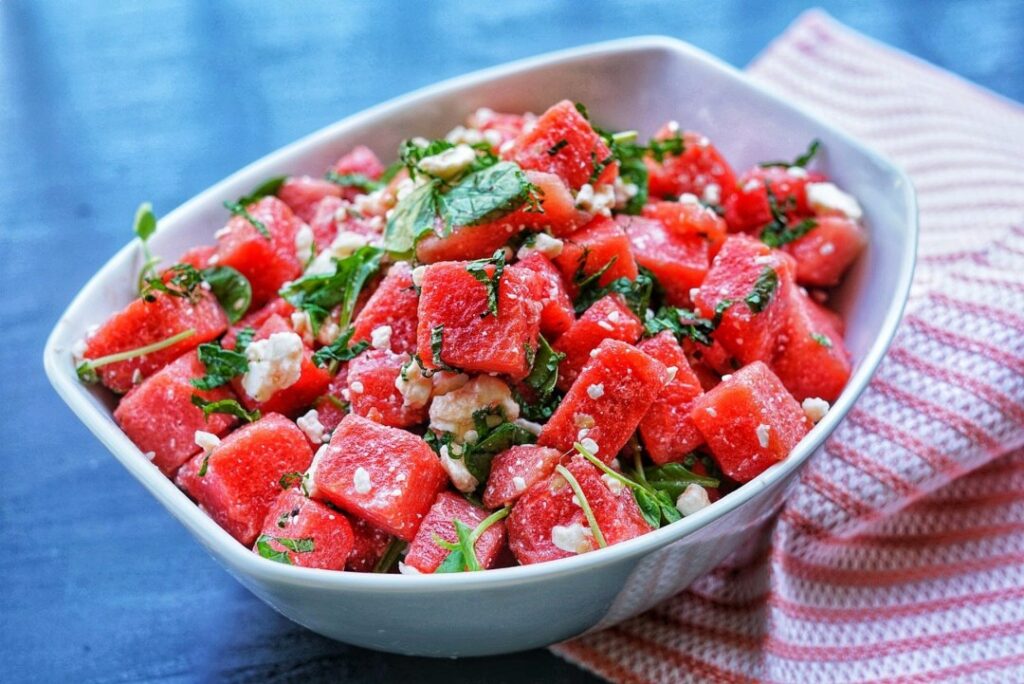 Serves: 4-6
Eat Well With Ming:
Just 1 cup of Power 4 contains over 100% of your daily nutrient needs for Vitamin A, C and K! 
Allergy Free Note:
soy free, fish free, shellfish free, gluten free, tree nut free, peanut free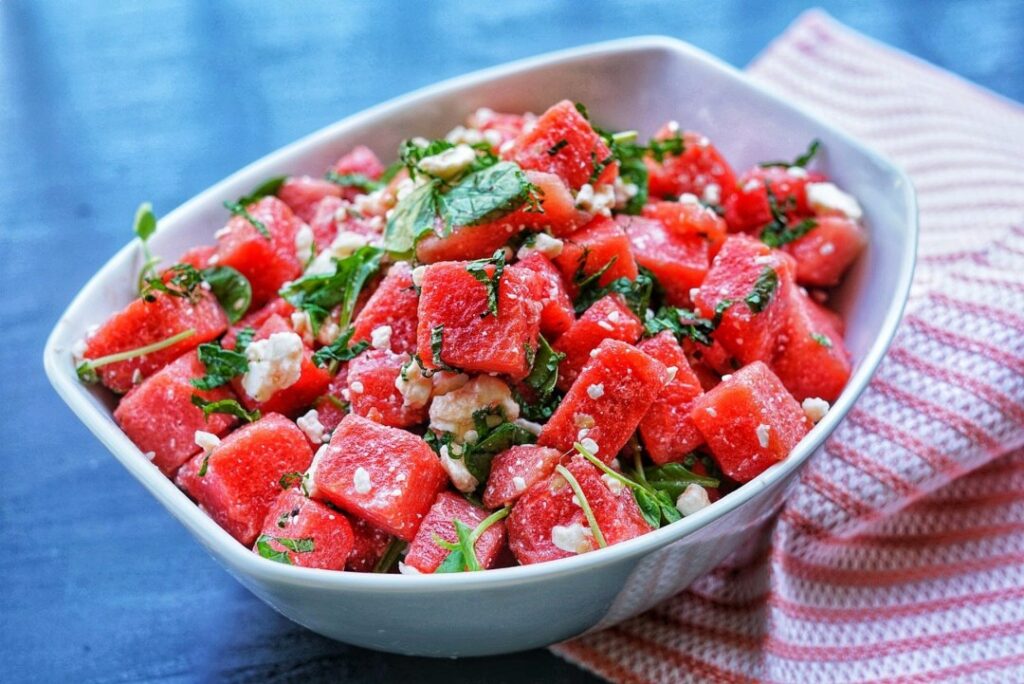 1 small to medium watermelon, cubed, ½ inch cubes
¼ cup feta cheese, crumbled
1 cup B&W Power 4 (1/2 bag)
Juice from ½ lemon
¼ cup mint, chiffonade, save 1 teaspoon for garnish
In a large bowl add watermelon, feta, Power 4, lemon juice and mint. 
Plate in serving bowl, add garnishing mint and serve.